Do you like to record all the details of your trips? Perhaps you write a travel journal and want to take it to another level. In this post, we're going to show you how to start a travel blog in less than an hour.
Yes, you really can. And by "less than an hour" we really mean we're gonna should you how to start a travel blog in about 30 minutes or less for most people.
When we first started, we went through this exact process. It took a little more than an hour, but that's only because we were documenting everything we did so we could write this post.
In this post, we aren't going to make any assumptions about your technical skills or your knowledge about how to start a travel blog. We're going to assume you're starting from nothing.
Follow these easy steps and you'll be up and running in less than an hour.
This posts may contain affiliate links to products. We may receive a commission for purchases made through these links, at no additional costs to you.
1: Pick a domain name
Your name should be easy to remember and fairly unique. It should reflect who you are and what you're doing. Our blog is called "The Round the World Guys."
We're two guys preparing to travel around the world.
That name reflects who we are and what we're doing.
It'll never need to change.
A lot of people make the mistake of picking something too specific. For example, "TravelAfricaIn100Days.com" would be really limiting.
What if you actually did that and your mission changed? You're now going to expand beyond Africa. You'd have to set up a whole different name, do a bunch of redirects, re-brand, etc., etc. You don't wanna do that.
You also don't want to pick a name that would be confusing to the reader. "Nomadicmatt.com" is already a brand. If you choose "Nomadicmatthew.com" you're not gonna stand out.
Also be careful about infringing on other people's copyrights.
In short, choose a name that answers the following questions:
Who are we?
What are we doing?
Does the blog name limit us?
OK. This step might take you longer than an hour because now you have to think it through. If that's the case, stop reading, take a while to think it through, then come back.
We'll wait.
2: Find a host for your travel blog
A host is a company that owns the servers your travel blog will live on. They range from free to expensive. When they first start, a lot of people will host their blogs on free services like Blogger.com or on WordPress.org.
Nothing wrong with that if your intent is to blog for your family and friends, or just to keep a journal for yourself. But if you want to do it professionally, you need your own domain and hosting.
And what if you decide after a while that you really like this and want to make it grow and use it as a way to make money blogging? Then, you'll want to migrate to a hosted solution.
We recommend starting right away with your own domain and host.
So, this post will focus on that.
How to start a travel blog with Bluehost
While we no longer use them, we recommend starting with a hosting service like Bluehost.com.
They're cheap – just a few dollars a month. We recommend them when you first start a travel blog. Give them a try if you know you're serious about this, and if you find they're what you need, stick with them.
If you use Bluehost, get really popular, and need to step up the hosting plan, do that. But for now, Bluehost is cheap and makes complete sense as a start.
We stayed with Bluehost for three years until our traffic demanded something a little more robust. When you start out though, Bluehost is perfect, cheap, and they'll give you a domain name for free if you host with them.
3: Install WordPress
WordPress is the blogging platform of choice. In fact, it's said that over 25% of sites on the entire Internet run on WordPress. I'm not sure if that's true, but it's pretty impressive even if you cut that number in half!
What I do know is that you need to start your travel blog with WordPress.
Don't bother with Wix, Squarespace, or those other ready-made sites you see online.
Why? Because they limit your ability to customize your site. Yes, they make it really easy when you start. You can be up and running quickly. But I promise you, you're going to regret it.
Eventually, you'll discover that you need to be on WordPress and then you're gonna have to convert everything.
It. Will. Happen. And you'll be mad at yourself for not doing what everyone told you to do in the first place!
WordPress is so popular that, around the world, thousands and thousands of people make their livings working exclusively on writing code, creating plugins, and doing other things to enhance it.
When it comes to how to start a travel blog, this is basically your only choice because it is, by a wide margin, the best choice.
The best part: almost every hosting company out there now has a one-click install of WordPress. If this is not a feature, then find another host. It's that easy.
4: Choose a blog theme
The theme you choose will dictate the look and feel of your blog. There are free themes and paid themes.
When you install WordPress, you'll already notice that a few themes come preinstalled by WordPress. They usually give their themes names like "Twenty Seventeen." As of this writing, this is their latest.
Unless you've already researched other themes, I would go ahead and choose this one. It's free and is supported by WordPress.
A note about WordPress themes
You'll find thousands of themes out there for free. Be careful. Most free themes are unsupported. That means you'll set up your blog with it and, if you have a problem, there'll be no one to help you.
I highly recommend researching themes. The good news is that most companies not only show you their list of themes, they'll also show you what it looks like when it's up and running. Sometimes, you can even load sample content into your own blog and go from there.
We use Studiopress on the Genesis Framework. I know, that sounds complicated. And it is a little bit. But just try to find something you like and pay for it.
When you start a travel blog, do your homework
Start off with WordPress's "Twenty Seventeen" theme. Then, take the time to choose one that is more suited to you. If you pay for one, make sure the company has a money-back guarantee if you're not happy.
A professional theme should cost you less than $100. In fact, most of the ones we've seen run from $49-$69. When you find the perfect theme, install it. The good news is that when you change your theme, most everything will transfer over nicely.
That's why you use WordPress. Because it's awesome that way.
We should also tell you that we eventually went another route. We eventually paid a professional to build a theme. After blogging for a year, we decided we really liked it and wanted customization. But that's because we're in this for the long haul and want something perfectly suited to us.
If you go this route, it will be much more expensive than just purchasing a theme from a reputable company. It works for us.
5: Install a few plug-ins
Plug-ins are additions to WordPress that make blogging easier. We recommend the following plug-ins:
Yoast SEO: This is the most popular and the best plug-in for Search Engine Optimization. It's easy to learn and you'll find it helps your pages rank better in search engines like Google, Bing, and Yahoo.
W3 Total Cache: This helps your pages load faster.
Jetpack by WordPress: Jetpack lets you connect your blog to a WordPress.com account to use the powerful features normally only available to WordPress.com users.
Social Warfare Pro: The free one is fine. The paid one is better. You know those buttons you see that let people share your content on Facebook, Twitter, Pinterest, and more? This is the best plug-in for that. It's fast.
There are lots of other plug-ins, so you should learn about them after you get started. Keep in mind though, a lot of plug-ins will slow your site down.
Be sure they are from reputable sources and that they are necessary for your site before you install them.
You'll learn about that as you go.
6: Start Blogging
Yes, it really is that easy!
Travel blogging is a lot of fun if you're doing it as a hobby. But if you're doing it hoping to make money from it, it's going to take a lot of work that we don't detail here.
Still, it's easy to start by following the steps above, and it's a great way to share your travel experience with your family, friends, and a much wider audience.
And, you're done!
Now you need to know how to do it right.
Facebook groups for travel bloggers
Starting a blog is half the battle. And it's really easy to get caught up in the rat race of trying to be popular. Yes, it's important to get your blog noticed, especially if you want to make money at it.
But don't trade your dignity for popularity. We've all seen the "like for like" groups on Facebook. "If you like my page, I'll like yours!" They are completely useless.
And it works the same for links on blogs.
Numbers matter. But not as much as quality. A link from CNN is worth a hundred blog links from random people.
You're probably not going to get a link from CNN. But you might get one from a famous blogger! Same thing, almost. If you're building links to your blog, try to get them from people who are at your level or higher.
There are a lot of groups on Facebook that will feed off your desire to be popular. You'll find comment swapping groups, link trading groups (although there are good ones, most aren't) and other groups that really won't help.
Here are a few reputable travel blogger Facebook groups that I've been a member of for a long time. They will help you start a travel blog and keep it running smoothly:
When you start a travel blog, you'll need to learn about Search Engine Optimization (SEO). The best way to do that is with others in the same boat.
I recommend you invest $30-40 right away and buy their ebooks. Most people who buy them do so after blogging for a couple of years. Get a head start and do it now.
See below for more (I don't make a dime recommending them. They're just good!)
A great spot to learn about everything having to do with the business of travel blogging. Ask questions, answer questions. This group is great!
After you start a travel blog, you need to build links to your posts to get traffic. This group will help you do it responsibly and in a Google-friendly way (i.e., no cheating).
If you want to write a guest post (a good way to build links, as well as your reputation) then this is a good place to start.
Work with other bloggers, contribute to their posts and vice versa (e.g., someone might have a post on "best travel gadgets," but doesn't have enough for a complete post. She may ask for contributions and either link to a post or to your blog)
I have far less experience with this group, but I know many of the members by reputation. It's a great place to ask and answer questions about blogging as well as the things you do to support your blog, like social media.
There are lots of other groups, of course. These Facebook groups for travel bloggers just happen to be our favorites.
The key is, only join reputable groups.
You'll know fairly quickly which ones are reputable and which ones are just trying to mess with you. It's usually pretty obvious.
Remember: Quality over numbers.
Bonus: How to be a SUCCESS
You've mastered how to start a travel blog. Now do the rest.
When you get into it, you may decide that you really like it. You might also see other people talking about how they make money from travel (or other) blogs. And you might decide you want to do the same.
If that's you, then here's what we think you need to do.
Join Superstar Blogging
We very highly recommend enrolling in Superstar Blogging.
We have honestly learned so much from this course – getting started, Google Analytics, writing, getting sponsorship, press trips, and all the things you can imagine (and lots of things you had no idea you'd HAVE to imagine.)
You'll also get access to private Facebook groups. They include several prominent travel bloggers who, believe it or not, are HAPPY to help you increase your traffic and reach.
Seriously, you need to do this course. Click the graphic to learn more.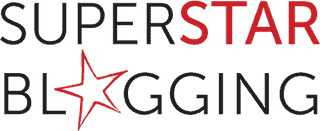 Join the Make Traffic Happen Facebook Group
It's free. And it will help you get to page one on Google!
Gemma and Laura created this group to give tips on Search Engine Optimization (SEO). It's awesome and you will learn so much in this group about how to get your blog noticed!
They currently sell two Ebooks on their site, Make Traffic Happen. We bought them and we recommend that you do, too.
Happy blogging!
Last updated on May 18, 2019.
---
Buy a Guidebook:
When we travel, we use
Lonely Planet
. By buying a book at one of the Amazon.com links below, we get a small referral fee
at no additional cost to you
.
---
Want more like this? Subscribe to our newsletter below (mobile) or in the sidebar (desktop) to get our posts delivered to your mailbox! And like our Facebook page and Instagram feed. We're also on YouTube. Click here for our Travel Vlogs!